Services
P & M Cork - Decorative Plaster Specialists
These are some of the services and some more information about P & M Cork - Decorative Plaster Specialists
Plaster Moulding Fixing/Fitting Service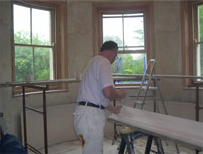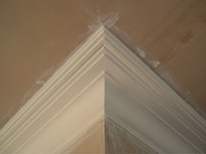 Whether you supply your own mouldings or choose from our wide range, we will be more than happy to fit them for you. So if you have just bought some cornice and want it professionally fitted give us a call.
We have deliberately remained a small company because we believe, unlike some of our larger competitors, that good service and workmanship still count.
For us this often results in recommendations and repeat business from satisfied customers. For you it means top quality work at very reasonable prices.
As a company we have been carrying out decorative plasterwork for over 50 years, this continuity of experience has enabled us to provide an unrivalled service to our customers.
We have worked on diverse projects ranging from private houses to stately homes. So whatever size project you are embarking on, please be sure to make us your first port of call.
---
Supply and Fixing/Fitting Service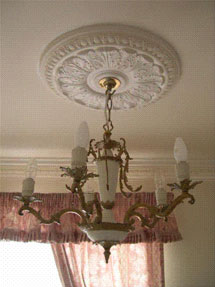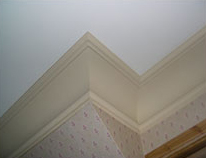 If you are looking for plaster mouldings can supply you with a superb range of plasterware from a wide variety of sources.
We supply all types of plaster mouldings including cornices, centrepieces, arches, fireplaces, columns, niches and panel mouldings. This ensures that you have the greatest possible choice to match your exact requirements. Larger, glossier companies only supply and fix their own ranges, which means that the choice open to you is much narrower and more often than not more expensive.
We can also guarantee that the person that comes to fix your cornice is well known by our company and is a very capable tradesmen. Larger companies often rely on sub-contract labour, which often changes and whose skill set varies tremendously.
At we draw on our trade experience to offer you the best selection possible. Call us today on to get impartial and independent advice. We will supply you with a free competitive quotation, which of course will be the price you pay.
---
Plaster Repair and Match to Existing Mouldings.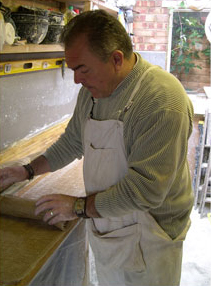 Should you need more specialist help we offer a full service in the restoration, manufacture and repair of all plaster mouldings.
A typical example of matching to existing work is where a chimney breast has been removed and the mouldings either side need joining up. Another example could be that water damage has brought down a section of Victorian plasterwork leaving an unsightly mess in your front room.
Whatever problem you have, take the first step and use our page or if you prefer call us on .
Perhaps you have some cornice or Georgisn plasterwork missing or damaged, if so we can arrange to visit you to carry out repairs and take impressions of your existing plaster mouldings. We will take them back to our workshop to make up your order and replace them on a subsequent visit. Occasionally we will cast the mouldings you require on site to speed up proceedings. We carry out a great deal of restoration work and have worked on many historic houses for some of the leading conservation companies.
Whatever your needs you can be sure you are in an experienced pair of hands.
---
Paint Removal,Paint Stripping,Cleaning Cornices
If your plaster mouldings have lost definition due to years of paint layers being applied, then P & M Cork offer an excellent paint removal service. Using a combination of methods we can reveal the beauty of the original mouldings that have been hidden under decades of paint.
We have carried out paint removal work to several properties. Most notably our contracts have included Matthew Boultons' (James Watt's partner) former mansion in Birmingham and cornices at Evenley Hall near Brackley.
It can be painstaking work but when the crisp designs that the original craftsmen worked on are revealed it is definitely ample reward.
---
Traditional Materials and Methods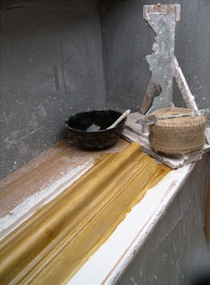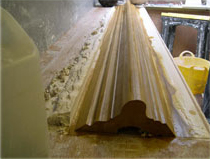 We also carry out the running in-situ of mouldings using traditional methods and materials. Unfortunately this practice is a dying art, kept alive by an ever diminishing number of craftsmen.
We can even have your plaster analysed so that exactly the same constituents are used if neccessary.
Perhaps you need bespoke mouldings for your project,if so we will help you design unique plaster mouldings to meet your exact specifications.
Recent projects include Cusworth Hall, Moggerhanger Park, and Evenley Hall. If you would like to discuss your requirements in more detail or you are simply looking for some good old fashioned friendly advice, please contact us using our page or call on .
---
Traditional Methods of Plaster Repair